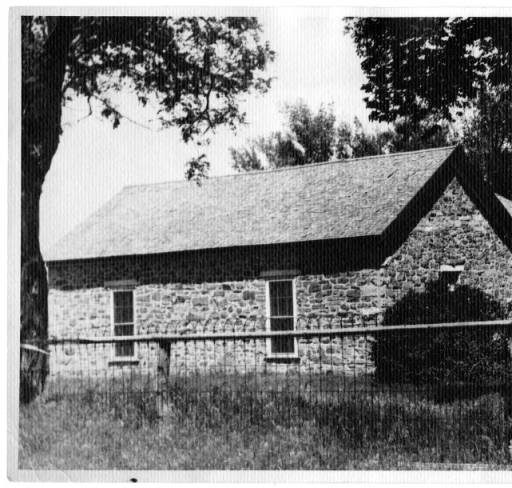 Rarely can a complete story be told of a pioneer ancestor that doesn't come from a personal journal. But through good fortune we have been able to piece together the life Ann Findley Westover lived and present it here in a new video:
We cannot help but think that more can be learned of this beloved pioneer mother and grandmother.
Her life after about the age of 30 was stable to mostly one location. She served a high profile, central role in Westover family life and in the daily life of the community in which she lived in Mendon, Utah. She touched many lives. We think stories of Ann's mortal journey may continue to surface.
Ann's growing up years in Scotland we know little about, other than the Findleys were poor, working class Scots dependent upon coal mining. What we do know is that they were very close and they remained that way all their lives. Her father, William Sr., was present in Ann's life until the late 1880s. We know precious little about him or Ann's mother, Linzy. No known record exists detailing their life experience, thoughts or feelings.
Her experience on the pioneer trail would have been interesting to capture. She came as a teen age daughter — and she pushed a handcart in the successful Daniel D. McArthur Company, a handcart experience that gets little notice because it came in front of the Willie Handcart Company by nearly 2 months. Notes we found in Mendon Ward records in the Church History Library tease us a little bit in this regard. Many primary meetings featured Ann telling pioneer stories and we have to wonder how many of those stories were her own.
Likewise it would have been significant to know Ann's thoughts about plural marriage. She and Edwin spent effectively just 12 years of their lives together. And though they had five children the bulk of their experience was spent in separation from each other, a fact that was common to plural wives in Utah history.
They were both devoted to the gospel of Jesus Christ and to each other. Edwin frequently made trips to Mendon, even before Ann lived there. But when he died in 1878 Ann was just 40 years old. It was not uncommon for widows of the time to remarry. Ann did not.
Instead Ann focused her efforts on serving the children of her family and of her community.
Our first real break in learning more of Ann's personality came in finding the city of Mendon website that showcases Ann's personal history. That history was written by a local sister who was asked to pen her memories of Ann more than a decade after she died.
She got some of the details wrong — for example, listing her as a wife to Charles Westover instead of Edwin — but we were thrilled to get the tidbits of information about Ann's service in the Church and the community. We learned that Ann's inclusion in city history only came after former children she served wrote to the city to remember her.
The image at the top of this post is of the Old Rock Church in Mendon, a building that Ann no doubt spent many hours in during her lifetime. It was located on the town square, kitty corner to the house that she lived in. That pioneer structure was built in the early 1860s and was torn down and replaced in 1914.
Listed below are links to various other sources we used to compile the history and some of the images used in the video:
The Ebb and Flow of Mormonism in Scotland 1840-1900 — BYU Studies
Scotland Saints on the S. Curling 1856 — Mormon Migration Records
Biography of William Findley, Jr. — FamilySearch.org
Isaac Sorensen's History of Mendon — A Pioneer Chronicle of a Mormon Settlement
Leadership, Planning and Management of the 1856 Mormon Handcart Emigration — State Historical Society of Iowa
Life Sketch of William Ruthven Westover — WestoverGenealogy.org
The Reluctant Bride — Dorothy J Schimmelpfennig Ph.D.
https://westoverfamilyhistory.org/wp-content/uploads/2016/03/oldrockchurch.jpg
488
512
Jeff Westover
https://westoverfamilyhistory.org/wp-content/uploads/2022/04/logo22.png
Jeff Westover
2016-03-28 05:29:41
2016-03-28 05:31:08
Faith, Love and Fidelity of Heart