With this post announcing the video about Mother Electa Beal Westover it was quite exciting to me to announce the availability of a PDF copy of a letter Electa wrote in 1880 to William Ruthven Westover, her grandson.
That PDF is now part of the document archives here.
I won't transcribe the letter because it is quite legible. In 1880 William would have been 19 years old or so, still a few years away from marrying Ruth. Electa recalls a recent letter she had received from her "white haired Willie" and asks about his mother, Ann Findley Westover and others. She mentions working in the St. George temple as well.
I have not yet learned the story of this letter. I would love to know who holds the original, how they came to acquire it and what is known about the circumstances of the family at the time. This letter is dated 2 years after the death of Edwin Ruthven Westover, William's father and Electa's son. No mention is made of him or of his passing in the letter but still it is important, I think, to know the context of what the family was experiencing at the time.
Electa bridges Edwin's two families, speaking of a family member that William had asked about who clearly belongs to Edwin and Sarah, his first wife living by then in St. Joseph, Arizona. This is a fascinating peek into the family relationships brought on under plural marriage. What love and regard there is for them all — by all! So many in our day (and theirs) deride the arrangements of plural situations but clearly these folks lived beyond the petty standards of the world and were ruled by love. I think for that fact alone this letter is ponderous.
As noted before, this letter is a treasure. I still hold out hope there is an image of Electa somewhere.
I thought I got close once, and it gave me quite a start. In my many hours of research for such an image I stumbled upon this image of another one of Electa's grandchildren, this one named after her — Electa Jane Westover (Emmett). Here she is from an undated photo of St. George Temple workers (I'm guessing around 1910). This Electa Jane is the daughter of Edwin and Sarah, upper left in the back row: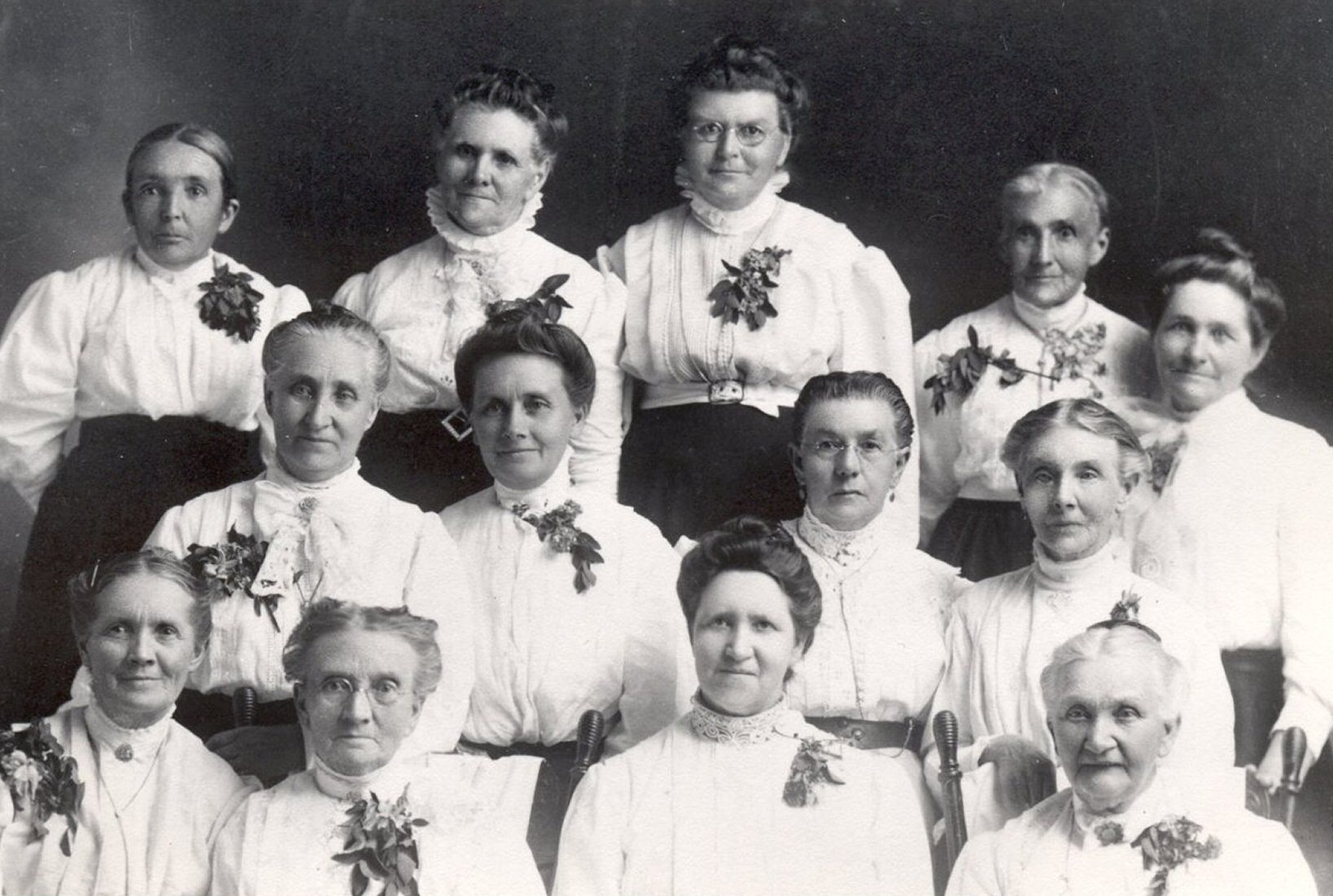 (Visited 75 times, 1 visits today)
https://westoverfamilyhistory.org/wp-content/uploads/2021/04/stgeorgetempleworkers.jpg
1101
1638
Jeff Westover
https://westoverfamilyhistory.org/wp-content/uploads/2022/04/logo22.png
Jeff Westover
2015-01-24 10:16:45
2021-05-16 16:55:52
Electa's Letter