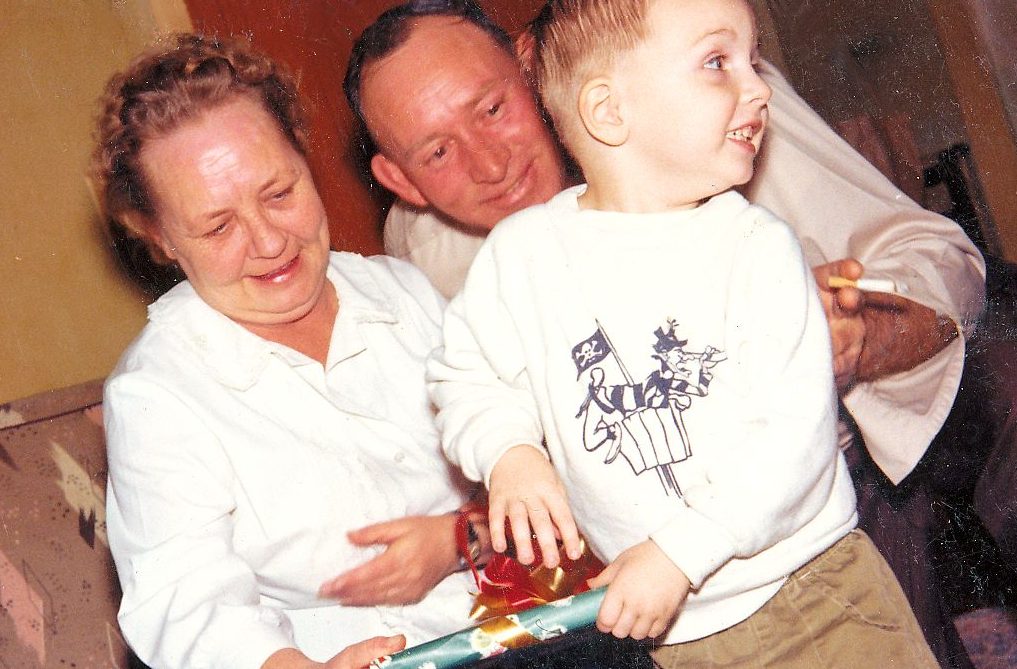 Play Ball!! My favorite and everlasting memory of Nana naturally focuses on baseball. Nana loved baseball and especially her beloved Yankees.
On the west coast in the early 60's, the only team in the Bay Area was the Giants so we spent many a summer day listening to Russ Hodges and Lon Simmons over the radio provide the play by play of the Giants. Mays, McCovey, Cepeda, Davenport, Hart, the Alou brothers, Marichal…man, what a team!!
Nana would add her own stories of her days at Yankee Stadium and her love of the Bronx Bombers. She tolerated the Giants since she was a loyal AL fan but Bumpa loved the Giants and we'd team up against Nana while we were all out in the garage listening to the games while Bumpa loaded his shotgun shells. To this day, listening to a game on radio brings back special memories of those earliest days of my childhood.
Yes, like grandparents often do, they both went out of their way to spoil me and feed my love for the game. We would go to Safeway on Monument Blvd to shop and instead of just buying a pack of baseball cards, they would by me the whole box!! We would go home, open them and sort them by team and by all star! As a 5 yr old, that was real treasure!
Yes, I am a proud nana's boy!! The love of the game came from my beloved Nana. My passion in following baseball to this day came from the love and devotion of my 4ft 10in spitfire of a Nana.
The game today connects me to those moments in my very young childhood. Thanks Nana!
I am convinced that my daughter Amy's love of the Yankees came from precious moments spent with my nana in heaven before she came to us. And, the love of the Yankees continues to this day not only with Amy, but her children as well.
We didn't have Nana long during our childhood years. But what years we had together we made memories with. As this pictures show, she was an engaged grandparent:
(Visited 131 times, 1 visits today)
https://westoverfamilyhistory.org/wp-content/uploads/2016/05/nanabumpa.jpg
669
1017
Jay Westover
https://westoverfamilyhistory.org/wp-content/uploads/2022/04/logo22.png
Jay Westover
2016-05-08 06:00:24
2016-05-07 23:37:46
Memories of Mom -- Nana and Baseball