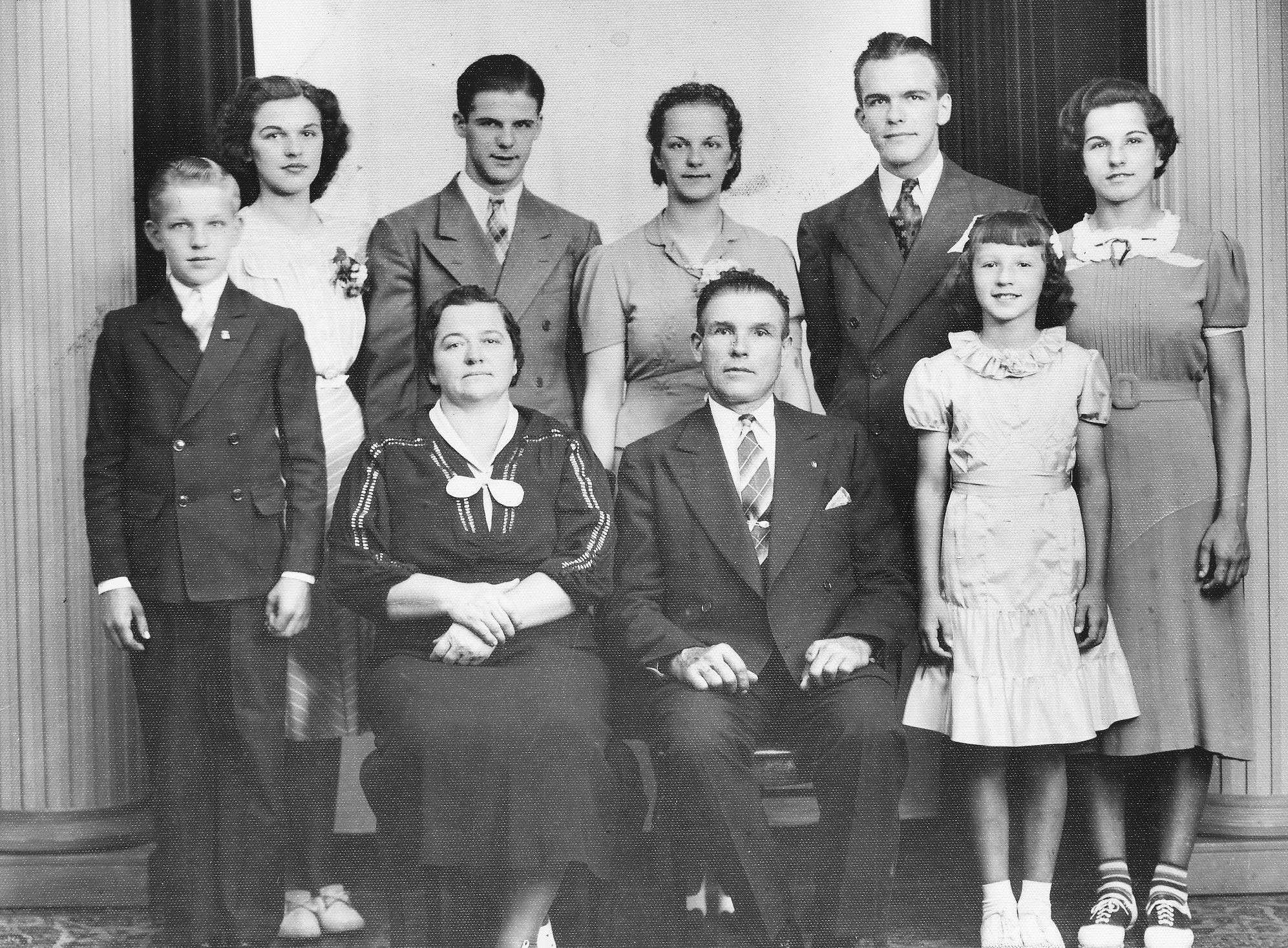 We are excited to announce the addition of the Carl P. Begich Collection to the photo section of WFH.
Included in this collection is a small batch of Begich family images. Also included in this collection are the war time letters of Carl P. Begich written from September 1943 to May 1945, the month that he died.
It is a huge collection and a project that has taken hundreds of hours of work. These letters were scanned, optimized and organized by Matt Westover, a great grandson, who continues to work of transcription.
The letters are an important record. They provide much of what we know about Grandpa Carl and we believe they will yield some genealogical clues in furthering the Begich family research efforts.
Carl was born of Yugoslavian immigrants in northern Minnesota in 1919. He met Winifred C. Welty in New York in 1942, married her and together they brought forth a daughter in January 1943. That daughter is my mother. They were together as a family only until February 1943, when he was shipped off for training. We do not have the letters written from when he entered the Army until September 1943. But the collection from September 1943 to his death is included here and is quite comprehensive.
Carl was a reporter before the war and had desires to document his experience and produce a book after the war. Much of what is in these letters are notes to that end. But these are personal letters as well and they reveal much of his as a man, as a son, as a father, as a patriot, as American. He died when he was only 26.
The project to digitize these images is an important one. Now anyone in the family studying World War II has an eyewitness perspective thanks to these letters. We are certain this record will prove valuable for generations to come.
(Visited 127 times, 1 visits today)
https://westoverfamilyhistory.org/wp-content/uploads/2016/01/24.jpg
1467
1993
Jeff Westover
https://westoverfamilyhistory.org/wp-content/uploads/2022/04/logo22.png
Jeff Westover
2016-01-16 10:36:21
2016-01-16 10:37:31
The War Letters of Carl P. Begich