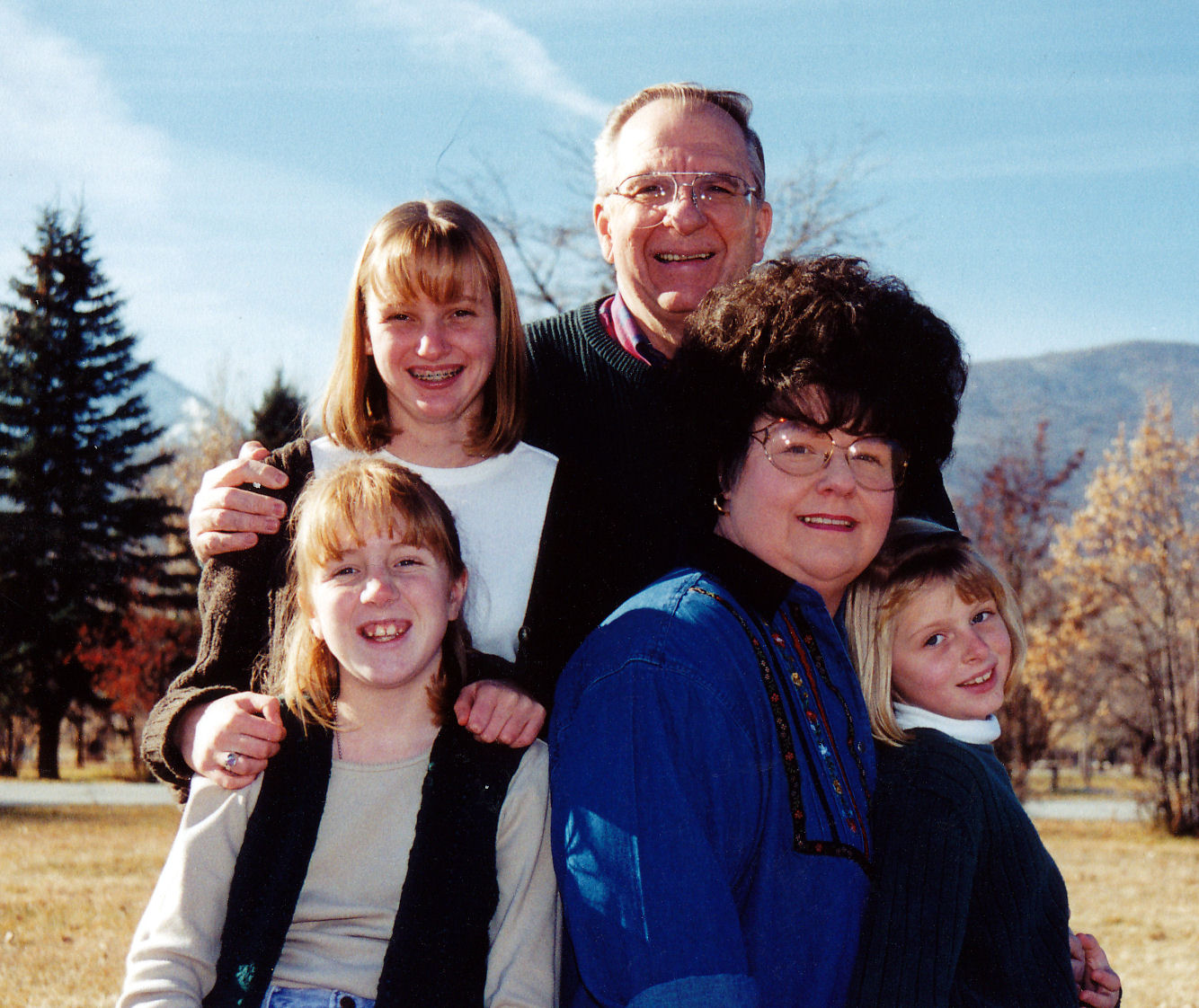 If I had to describe my Nana in one word it would be "spunky". She was full of spirit and passion and something I see so much in my sister, Amy. She was a great example of showing us how to be proud of who we are and standing up for ourselves.
When I was little I remember visiting the old Concord house and seeing the "white room". I was always in awe over its perfection with its perfect vacuum lines. As a little girl I was itching to go mess them up. Now as an adult I find no better satisfaction then to see those vacuum lines on my own floors.
Just because she had a room that was off limits, except for special visits and occasions, doesn't mean going to Nana and Granddads was a "you must act proper" experience. She let our imaginations grow and we were able to play to our hearts content. They were just fine with epic lightsaber battles taking place upstairs.
Nana didn't just give me a love of vacuum lines but between her and my mom I found my love of cooking. I loved going to Nana's to make or eat, whichever was fine with me, her famous Nana fudge. I loved sitting around her counter, getting out the kitchen aid mixer, and making sweet treats. It's a memory I have started passing down to my own children. The fudge is not just fudge, its Nana's Famous Fudge in our house. Nana made holidays and family gatherings important and loved having the family around her.
As we grew to be teenagers, Nana was never afraid to tell us when we were getting out of line or when our latest hair style was not her favorite. She had her opinions and she was never afraid to let us hear them, and we loved her for that. Nana and Granddad always made us feel special and cheered us on, whether it was my sister Darcy, and her writing, Amy in her athletics, or me, in my music, they were always there to tell us how proud they were.
I secretly kept every note and letter I have from them for birthdays or just because, they always meant so much to me. I love looking at Nana's handwriting and silly pictures she drew on my cards.
I loved following the stories nana found on her genealogy hunt and am so grateful to be a part of that history. Walking into the temple and doing family names always had so much more meaning to me. I was so grateful for those experiences.
During my last visit with Nana she said, "Are all of these people here for me?" The answer is yes, Nana. Yes, they are all there for you, to love and thank you for finding them. She created a beautiful family legacy here on earth, but in heaven, it's because of her that our family can be eternal.
(Visited 550 times, 1 visits today)
https://westoverfamilyhistory.org/wp-content/uploads/2015/04/233.jpg
1122
1334
Katy Vander Does
https://westoverfamilyhistory.org/wp-content/uploads/2022/04/logo22.png
Katy Vander Does
2015-04-10 08:18:40
2015-04-10 08:18:40
Describing Nana