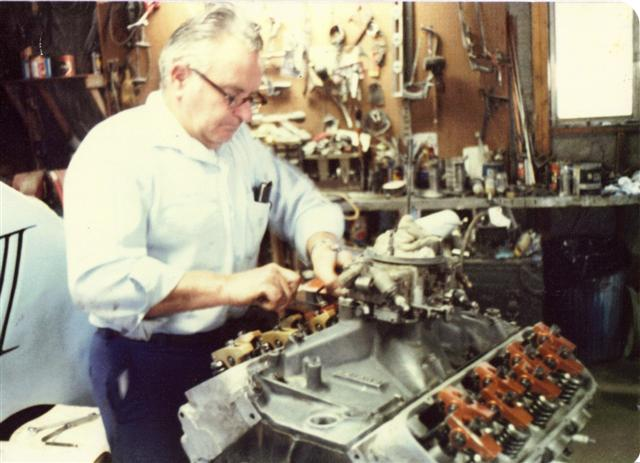 Recently I have had the chance to connect with more of my Begich cousins. It has been wonderful.
In conversing with one via email this week I asked some questions about my great Grandpa Mike Begich, who immigrated to the United States around 1905. He lived from 1886 to 1965.
In my lifetime I've heard so very little personal detail about him. So little details like this from my cousin this week are very meaningful to me:
"As an 8-year-old, I used to visit and stay over with my grandparents fairly often. Grandpa would always let me rummage through his junk drawer to admire old pocket watches and jack knives and other paraphernalia. Grandpa collected wood slats from peach and other fruit crates (Grandma was ALWAYS canning something or other) and showed me how to make bird houses out of them with his tools."
So many think family history is tied to the epic events in their lives – the stories of overcoming, of moving from one country to another, of accomplishing great things. Those things have their place but I find greater comfort in the finer and even mundane details of their lives.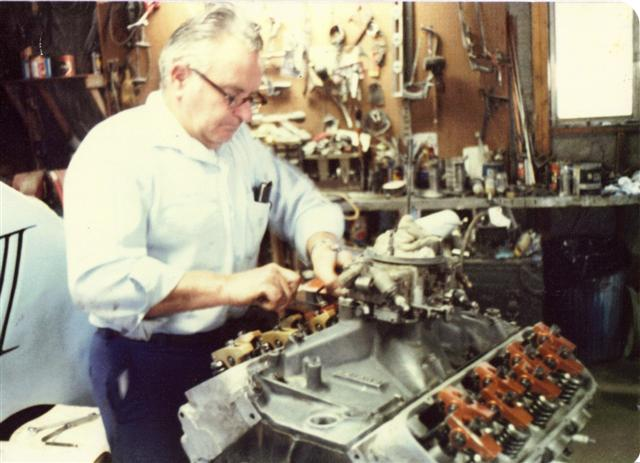 For example, pictured to the right is my Uncle Norm Welty, my grandmother's little brother. Taken in 1978, he is about 60 years old and working on an engine in his garage. Cars were a passion with him and his family. This is Uncle Norm in his element. And it is a treasure to me. This picture speaks to me of Norm's goodness.
There are many such lessons to find in the everyday details.
Another example: Grandmother Ann Finley Westover, a handcart pioneer, was known through-out the community of Mendon for her cookies. Her house was very close the school, which was in the center of town, and most children coming home from school knew they could stop in at Sister Westover's house for stories and cookies on a daily basis.
Some of the details speak of normal stuff – like fighting with siblings.
In this delightful video Grandma Maurine Westover talks about having to fight like a boy with her brother:
Albert Smith left some wonderful detail about his pioneer life in his journals.
He had more mouths to feed than ever in 1855 and yet had suffered a total loss of his crops due to "the hoppers", as he called them.
They were destitute and needed food. I can almost hear Albert in conversation as he told the story of what they had to do:
We heard that there was good crops raised up north in Ogden were two of my brothers-in-law lived Isaac Outicark and Orilin Colving. I saw no alternative for we only go there and get some grain, yet I had nothing to buy with so I had to go and get it by faith. I hocked my 2 yoke of oxen to my wagon, took plenty of sacks and Emily with her two babies and Almon her old child a lad of six years old and started for Egip, I mean Ogden, far west. We had good luck going there and we found our friends all well. Nearby one of my brother-in-law there was a large field where there was good chance for to glean. I improved every minute of my time that I could for 16 days gathered it together and thrashed it, cleaned and put it in to sacks and when it was done I had (22) twenty-two bushels of wheat. Emily had gotten 8 or 10 bushels with made me as big a load as I could hall with two yoke of oxen. We returned in safety the distance 150 miles. We found our family all well. So much for work and faith. That 32 bushels of wheat with the potatoes and few bushels or corn served us for bread the year (12 instead of 11 in my family) without and suffering although I had to give the Indians not such less than one bushel of potatoes for 40 or 50 days.
Amongst my Grandpa Carl's letters I found this thought he had written home on New Year's Eve in a letter to my Nana, speaking of the day my mother was born:
"…Being New Year's Eve and all that sort of rot means its just another day for me, another evening spent in further solemnity, solitude and deep thought, thoughts pertinent to exactly one year ago today. And yet, I don't looking up this day as being anything really, of true value. It only means that 1944 is here. But, I look further, exactly 11 days – eleven days from this evening. Gees — Mt. Kisco Hospital; maternity ward; a big whooping squeal and bingo, there she was: Cathy. Remember? Then too, the next day when I visited you – and saw you in the recuperating department. Yes, dearest, I cherish those things. How find and beautiful you looked the next day, your eyes were plain fire balls, shining like the sun…"
At the end of the day do these small details matter? Do we really need to know that our English grandfather named John Westover III had three cows names Lily, Sparkle and Pickle?
Maybe not, but I think they make a difference.
The beauty of the little details makes these grandparents and ancestors so much more than names on a headstone.
They were just normal folks, doing the same things we all do.
They took their joys as blessings and their challenges as opportunities to grow faith. They did, as we all do — the very best they could.
I find more and more as I seek out family and get to know more about those I have not known I come to appreciate most these little details.
What is normal is sacred to me about them. I think that is because I want to be worthy of them. And it is the small normal things that makes that possible.
(Visited 149 times, 1 visits today)
https://westoverfamilyhistory.org/wp-content/uploads/2018/05/Norm-Welty-builds-race-engine-1978-Small.png
463
640
Jeff Westover
https://westoverfamilyhistory.org/wp-content/uploads/2022/04/logo22.png
Jeff Westover
2018-05-27 10:25:29
2018-05-27 10:28:51
The Beauty of the Little Details