One of my favorite parts of Rootstech has been the development of the "Relatives Around Me" feature at FamilySearch.
The physical gathering of 30,000 family history enthusiasts in downtown Salt Lake City was bound to include a few relatives. But how to find and connect with them? Using cell phone technology and an enrollment process via FamilySearch they found a way to do it. Last year, which feels like a million years ago now, a few of us did get together and took the following picture: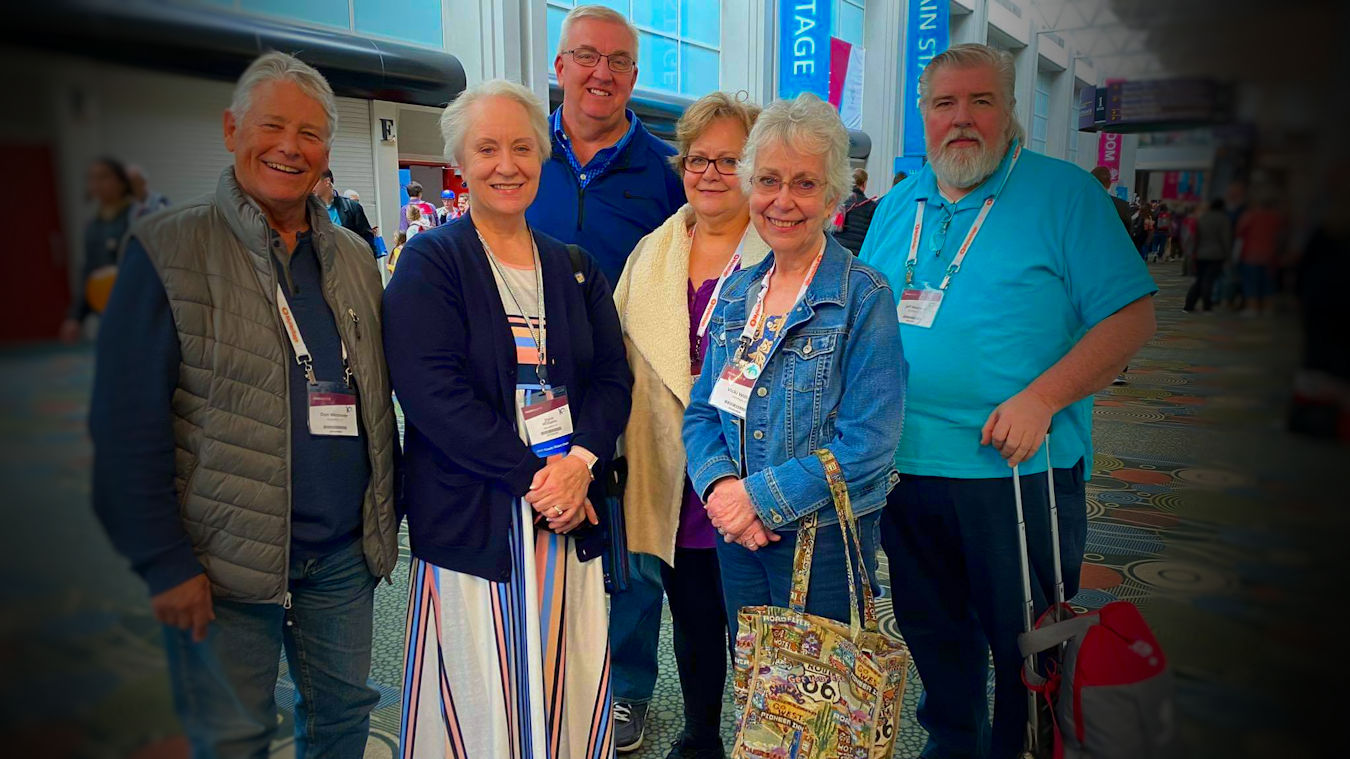 Rootstech this year is entirely different. As of this writing, about a half million attendees are enrolled. Given that many people from around the world, how many relatives can be going through the Rootstech experience at the same time?
Well, they've adjusted the technology and we can see who is enrolled who we are related to. This year I can see that nearly 40,000 related to me are at Rootstech.
Obviously we cannot meet this year. But can we still connect? Well, I'm trying — one by one — to reach out to as many of my cousins out there as I can.
I'm introducing them first to the Edwin Westover Family Project.
While that is very important to me I feel the overall effort we're making here on this website and at FamilySearch is more important. Somewhere in the closets of those 40,000 cousins could be a lot of great information. It could be pictures, it could be artifacts, it could be journals or whatever. We'd like to copy it all and archive here. I think among all those cousins is a bigger family story to be shared.
I want to meet you all, too.
The Edwin Project, which is simply a modern gathering of Edwin Ruthvin Westover's descendents on Edwin's 200th birthday, is a great way to meet so many of these cousins.
But let's face it – Edwin is the low hanging fruit. I'd like to find more information about those generations who came before Edwin. We have a branch of the family in Canada, another in Missouri, more in Michigan and New York state. There are histories there from the 18th century we need to learn.
So when I am reaching out to cousins at Rootstech is not only relates to Edwin. I'm interested in all of you.
So don't be shy. When I sent that message you may have seen at FamilySearch, it's not just some weirdo you don't know stalking you at RootsTech. It's me. Your cousin! And yes, I'm a weirdo but only in the nicest possible terms and I just want to know you.
We have a tremendous shared heritage. I'm anxious to learn more of our story from wherever I can find it.
So if you have information, pictures, journals and family history stuff, please share. And I'll share with you. That's what we're here for.
(Visited 247 times, 1 visits today)
https://westoverfamilyhistory.org/wp-content/uploads/2021/02/hellocousins.jpg
321
845
Jeff Westover
https://westoverfamilyhistory.org/wp-content/uploads/2022/04/logo22.png
Jeff Westover
2021-02-24 20:31:02
2021-02-24 20:31:02
Hello, Cousin